It's time to set some goals for the 1/2 marathon on August 1st now that I'm officially signed up for it!
I've been thinking about this.  My marathon and half marathon that I've done in the past have both been very slow.  Once due to IT band issues in both knees (marathon) and once due to completely not preparing for the race (half marathon).  I'm determined this time to not let either of those slow (pun intended!) me down.
Here's my certificate from the marathon: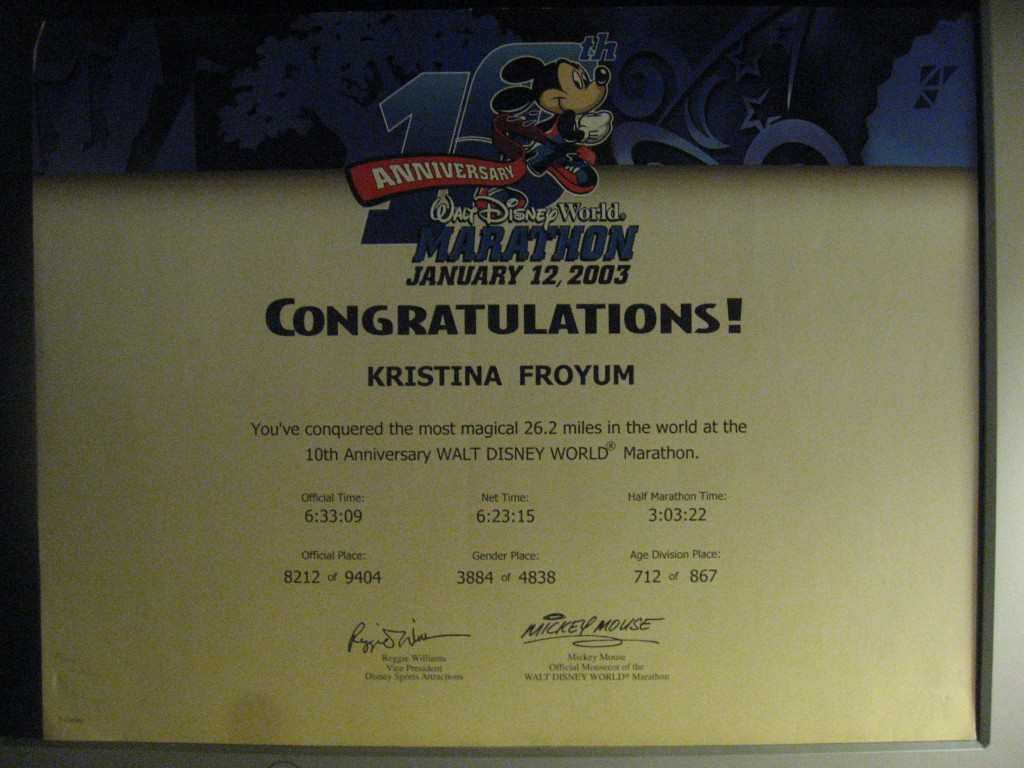 And here is my half marathon certificate: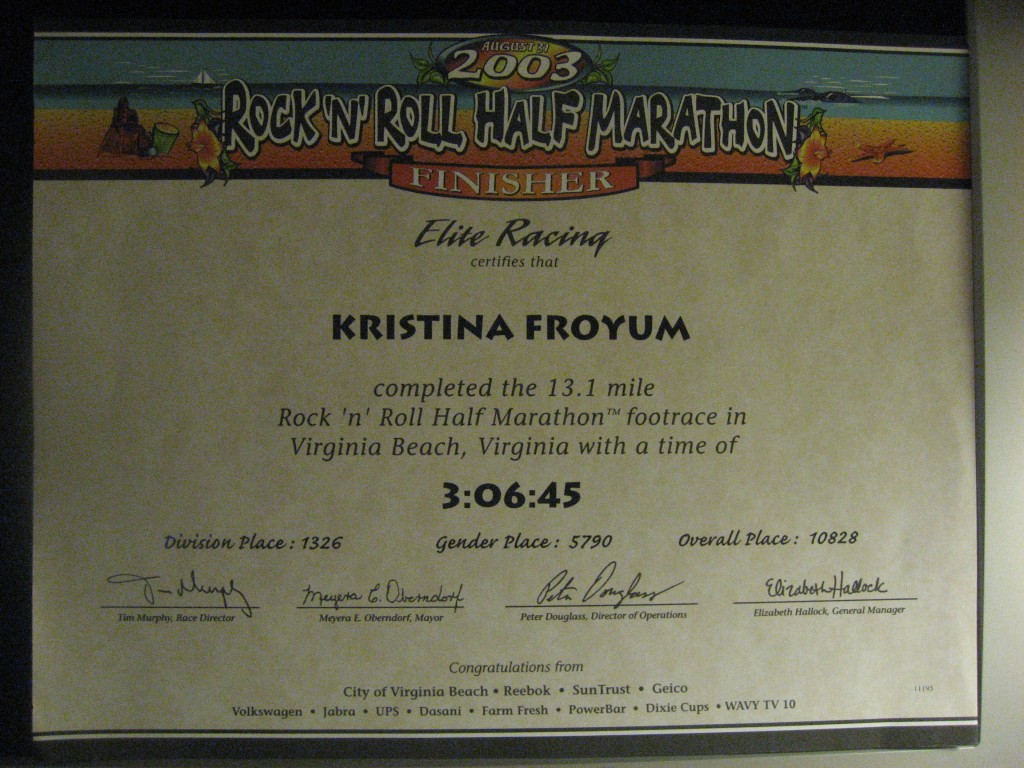 See?  Slow!  Painfully slow!
This time I'm going to focus on two things:
Run the whole race – No walk breaks allowed
Finish in under 2:20
2:20 is roughly a 10:45 pace.  I did my 8 mile run in a 11:05 pace.  I did my 10 mile run in a 10:59 pace.  I did my 4 mile run today in a 10:09 pace.  I'm confident if I keep up my training that I can inch down to that 10:45 long run pace.  At least that's what I'm going to shoot for.
This won't quite get me to that goal #3 up there in the right hand corner (run a 1/2 marathon in sub 10 minute miles).  That's OK though.  That can be a future race.  This time I'll focus on just making this about a 1000 times better than my last 1/2 marathon.  Although that one did have free beer waiting for me at the end…