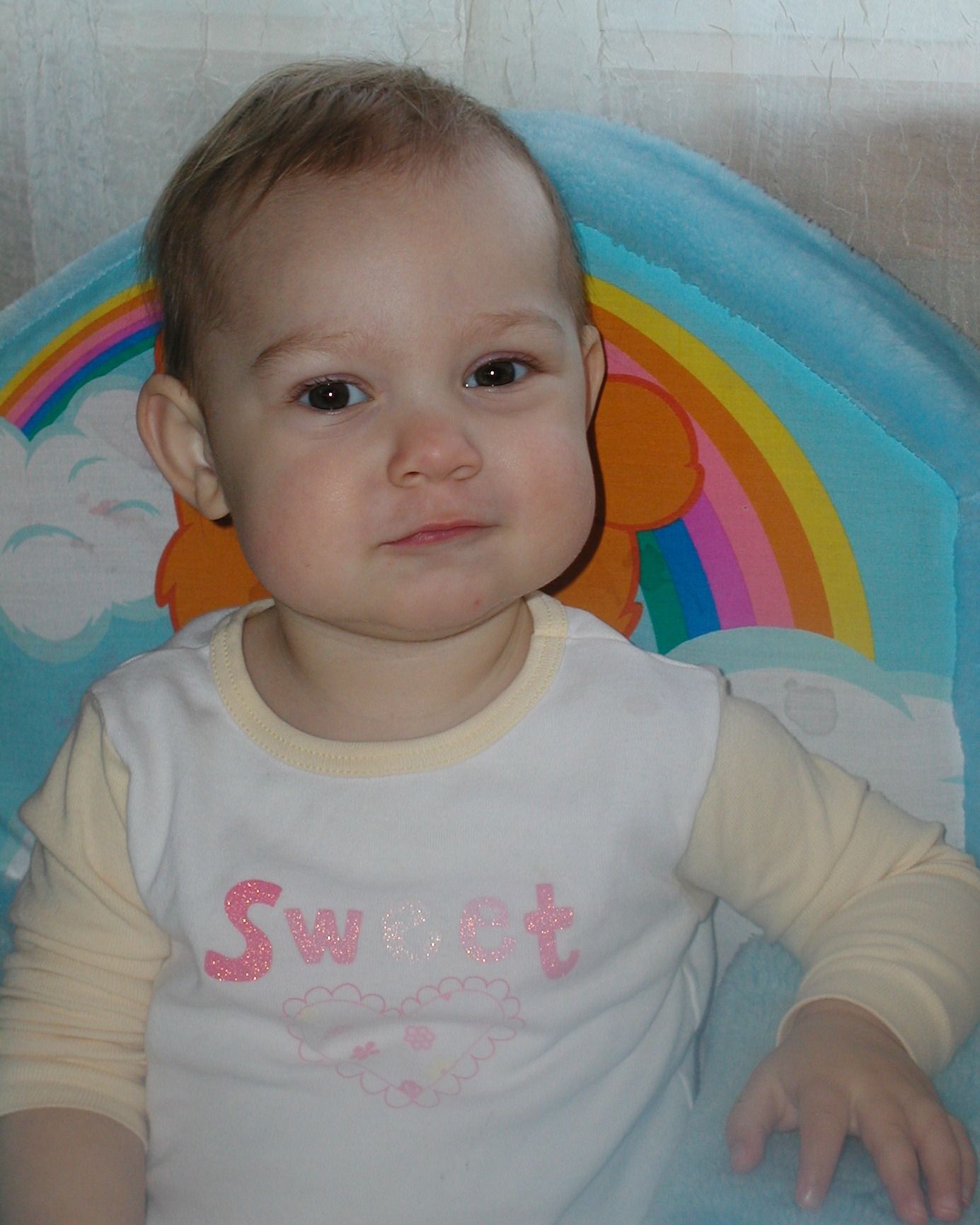 Here is a picture of Annika sitting in her Care Bear chair watching Sesame Street. I had to take about 10 pictures before I got one where she would break her concentration and look at me. She was very serious about watching Elmo.
Last night was Jeanette's CAbi party. When I arrived home from work, Annika and I had some play time before eating dinner. After dinner we had to do an emergency hair washing since Annika decided that the way to get rid of the pizza sauce on your fingers is to rub it in your hair. Instead of stripping her down and throwing her in tub, I laid her on the bathroom countertop and stuck her head in the sink. She didn't know what was going on. After I washed her hair, I brushed it and dried it with a hair dryer. She finally has enough hair to blow dry! Usually after a bath I let her hair air dry so she was very cautious about this thing blowing warm air on her head. At least I have a very quiet hair dryer and it was on the low setting so it didn't scare her.
Annika had a great time at the CAbi party. She sat nicely on my lap through the whole hour+ demonstration. She was cracking the people near us up when she kept pointing to her pants and saying "pants" over and over again. After the demonstration I tried on a couple shirts and jackets and Annika just followed me around the whole time munching on a cracker. She was absolutely perfect. We left fairly early so I get could Annika home to bed.
Tonight Auntie Krystle is babysitting so Kris and I can go to a martini party at Pam and Mark's house. Tomorrow Annika and I have a playdate with some work friends of mine. Sunday Annika and I are going to visit Gramme and Grandpa Merv and then shop with Auntie Krystle while Daddy works on our taxes. Fun, fun, fun!